We at Plant A Leaf are on a mission to build an eco-friendly and sustainable ecosystem. Our guiding principle is "Plant A Leaf, Plant A Life!". One single plant can help reduce the carbon emission by many fold while bringing a smile and fresh air to all. Our team has more than 20 years of Horticulture experience to ensure the best quality live plants are delivered.
Head of Marketing
and Technology
Incredible Service. They always have what you want. The only company I know in Gurgaon which healthy plants. Also their plants are long lasting as compared to Pune and Calcutta...
Anchit Doegar, Gurugram
I have been buying Plant from Plant A Leaf for quite a while now and always the quality and outcome of the Plants has been awesome. Perfectly timed and A++...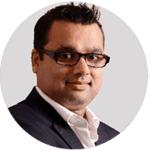 Ankit Swaroop, Hyderabad
" Very happy with Plant A Leaf arrived in excellent condition, were healthy looking with lots of new growth and are thriving! "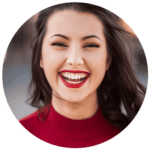 Arshita Patil, Delhi