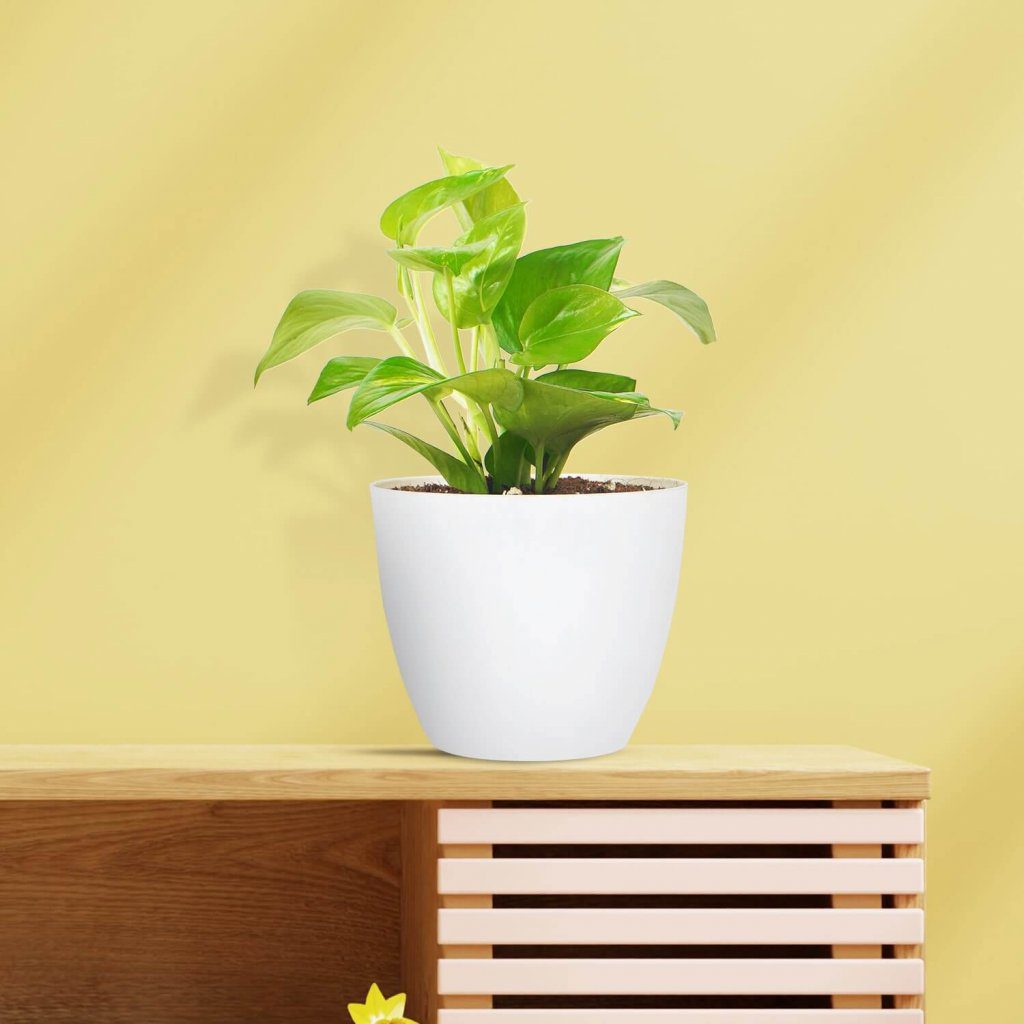 Money Plant is the most common houseplant across Asia, found almost everywhere! The plant has been a part of both rural and urban Indian family's household. Money plants are well-known for bringing positivity, prosperity, and good luck. Vaastu and Feng Shui point out that money plants have a strong influence on financial well-being. Besides that, this plant is one of the best to power the house with filtered air and increased oxygen flow!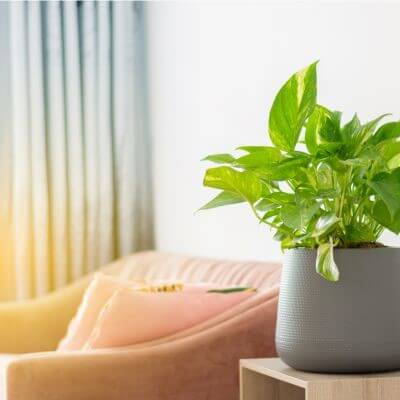 Light & Temperature
Direct sunlight can scorch the leaves, while too little light causes the leaves to yellow and wilt. If placing the plant in a window, rotate it regularly to get even light exposure. This plant does best in indirect sunlight or partial shade conditions year-round.
Watering
Money plant is a strange plant as it can thrive when you water it adequately or underwater it. Under-watering would still be okay but over-watering can be detrimental to its growth. Watering a money plant once in 7 or 10 days is perfect for summer season because the soil also needs to dry up between two watering sessions. But again, the gap cannot extend so long that the soil starts to crack up. Therefore, one can touch the topsoil and feel the dryness and decide when to water again. Also, there shouldn't be water clogging. During winter months, one can mist the leaves only and thorough watering can be done once in every 2 - 3 weeks.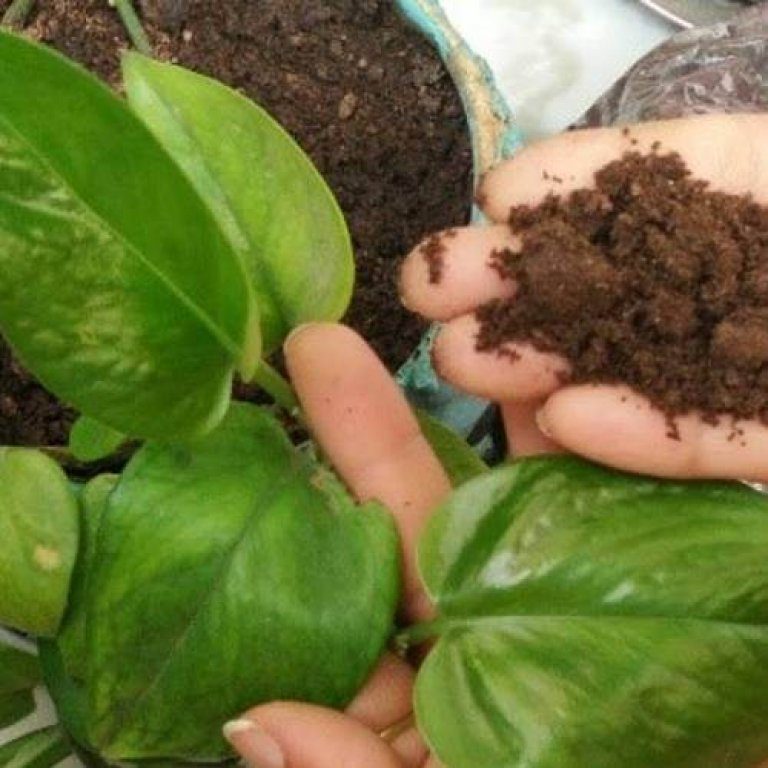 Fertilization
Before application of fertilizer loosen the topsoil without disturbing the roots of the plant so it can uptake the nutrients and moisture. During the main growing season (Feb-May, July-Sept.) feed the plant with organic fertilizer once a month. Apply water immediately after application of fertilizer. Another important thing to remember is that the fertilizers should be applied only in the evening and it may burn the roots during the daylight. Winter is the month when fertilizers should be avoided.
If the money plant has robust growth, and it seems outgrowing the pot, it is time to repot. After a year you can re-pot in a container 1 or 2 sizes larger, with fresh soil and manure. It helps to trim the plant back at this time also.
These plants respond well to trimming, so if your croton plant becomes leggy, prune it back hard at the beginning of the growing season. Remove unhealthy leaves and branches or if you want to maintain a specific shape. Trim just above a node or leaf set. Try not to remove more than 1/3 of the stem at one time. The plant will regrow from the cut portion. If pruning an indoor plant, move it outside once it's been hardened off or gradually introduced to outdoor conditions for a week.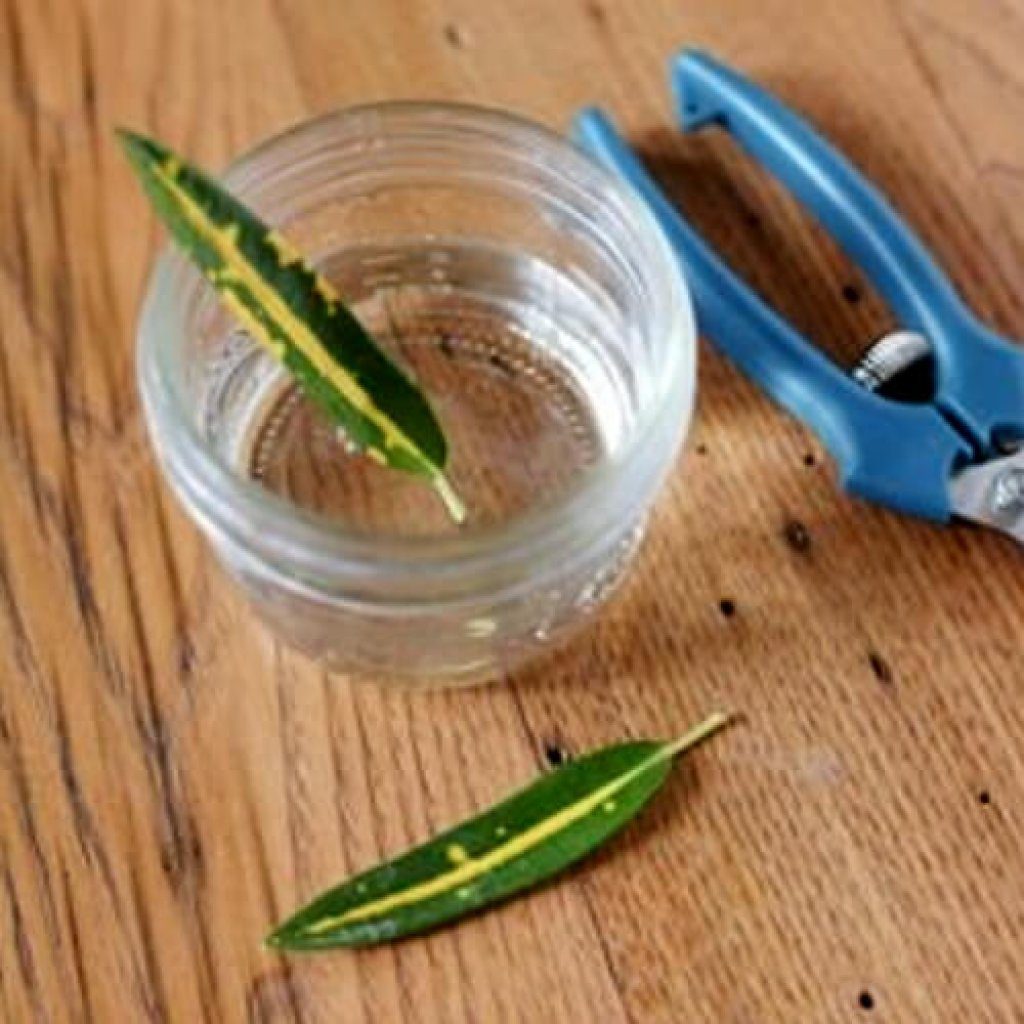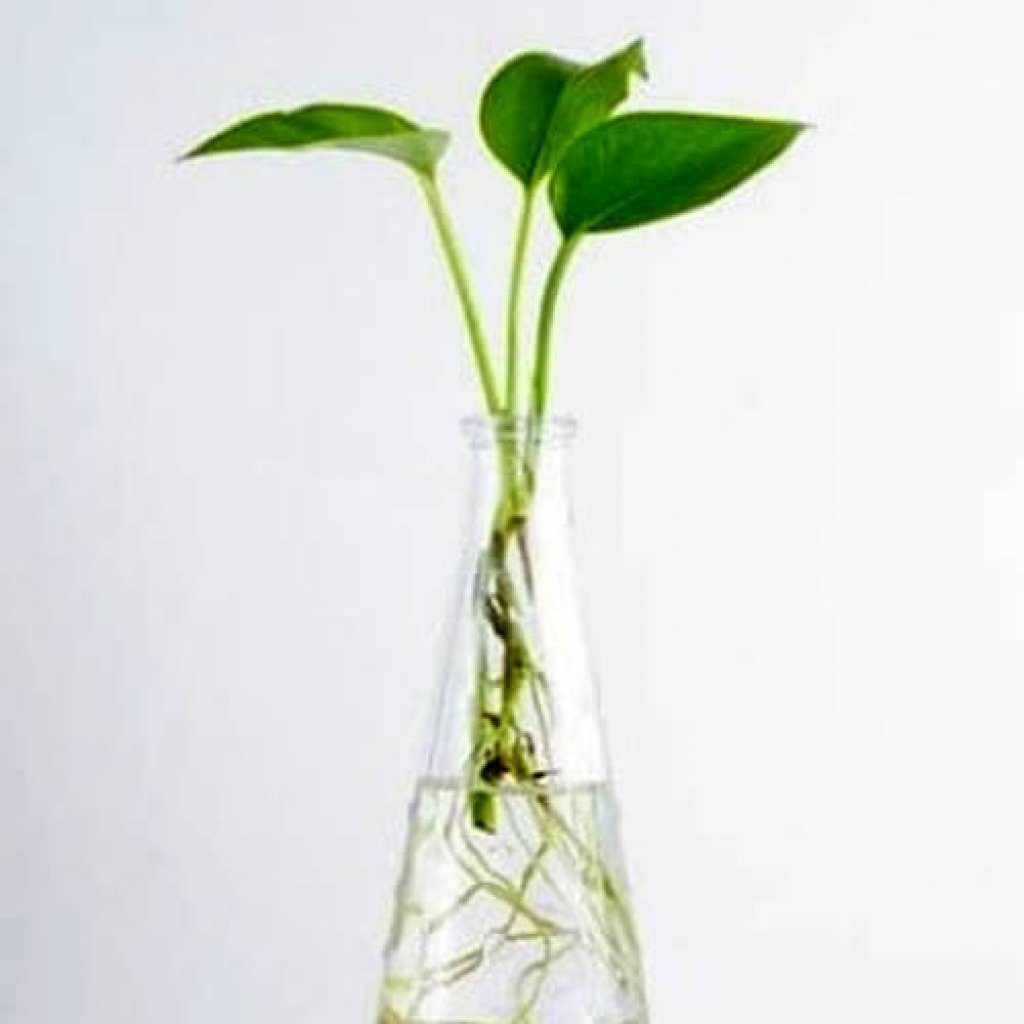 How To Grow Money Plant in Water
Use a glass jar or planter, preferably transparent to easily monitor the growth of roots in new plants. Remember, you can always change it into a black vase to block the light to reduce algae growth.

Take clean & freshwater to fill it. Besides, you can also use tap water to do the needful.

Adding fertilizer in the pot before putting the plant in will promote better plant growth! All purposes fertilizer will work best with it.

Our pot will be ready for planting after the use of fertilizer. Place the plant into the chosen planter filled with water from the cut side. Then, ensure that the bottom edge of the plant has no leaves and the nodes are absorbed in the water.
Pruning

– No pruning is required, but it can be done to shape or control the size of your plant. Cut back to a leaf that is about 2 inches from the base of the plant, to keep new growth coming in. Remove yellow leaves that are ageing.
Mealybugs or scale may hide under stems and leaves. To remove the pests, use a spray bottle of water or wipe the insects off gently with a bit of rubbing alcohol on a paper towel or cotton swab. Repeated applications will be necessary to remove the pests' offspring. If the plant is too heavily infested, it may be better to take a clean cutting from it and start anew.

Yellowing leaves that fall 

: The likely cause is over watering, so the remedy is the opposite to what you have been doing which is watering much less and keep to the amount in the care instructions.

Dry brown leaf tips 

: You will find the room is too dry. Misting the money plant leaves will improve humidity and prevent the dryness of leaves.
Stems rotting : Causes here can either be a drop in temperatures or over-watering. If the money plant leaves have become limp it could be a cold temperature drop rather than over-watering. The plant will now need treatment to save it, and check for root rot.

Loss of variegation in money plant 

: It means plant needs a bit more light.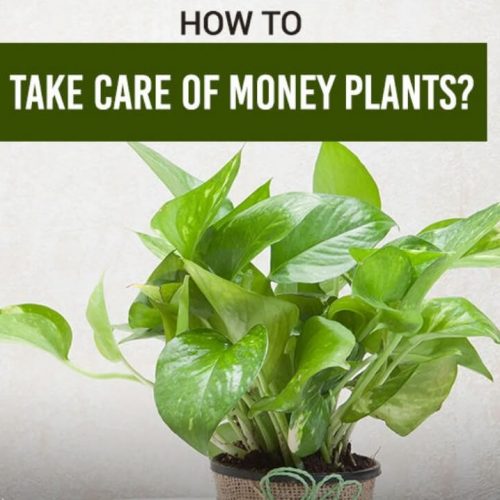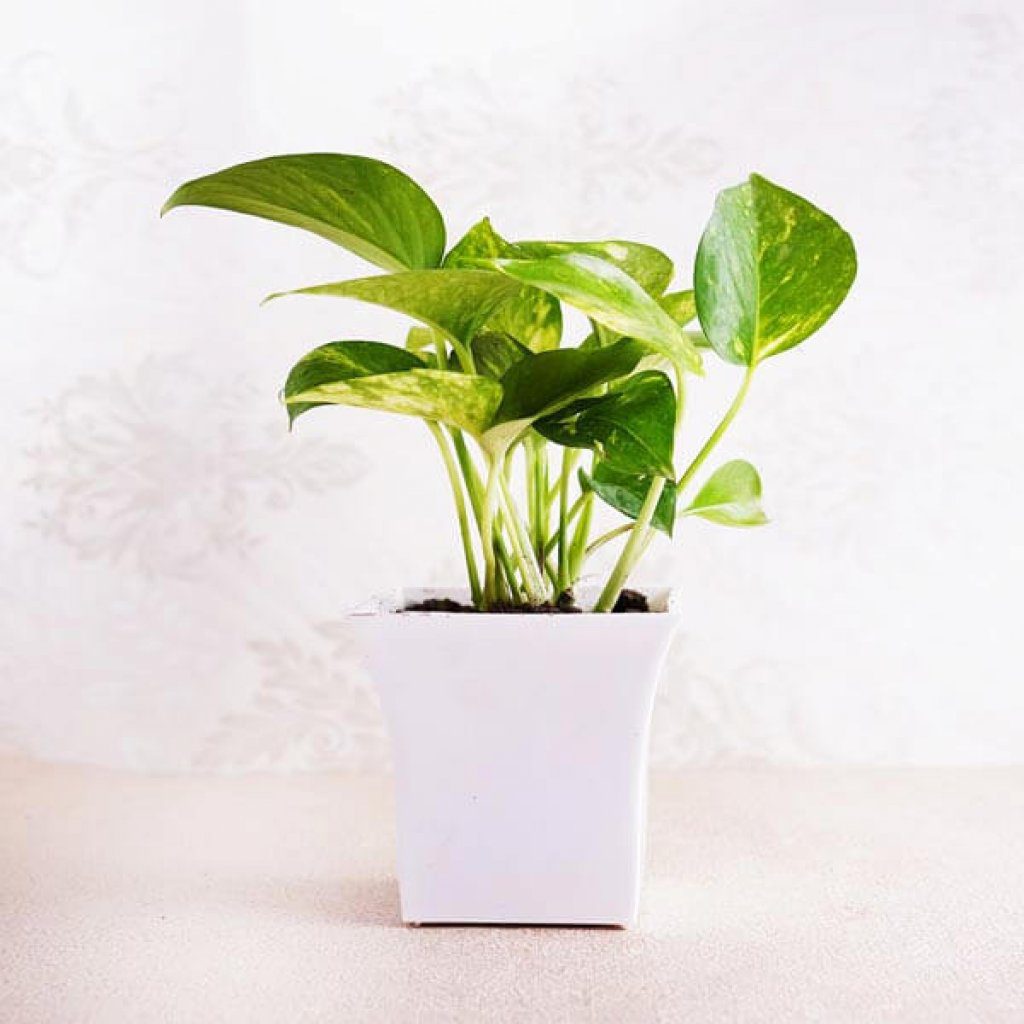 Potting Mixture: It's a mixture of appropriate amounts of soil, cocopeat & organic vermicompost. Provides best environment to the plant's roots. It also contains slow-release Fertilizer which gives nutrients to the plants every time it is watered for 6 months.
· Packaging: Plant is secured in a good quality cardboard packaging. Inner Box holds the potted plant in place so that any movement during transit does not affect the plant. Outer box has slits which allow the plant to breathe freely during transit.